Tolworth School Federation
Welcome to Tolworth School. Thank you for taking the time to get to know us a little better. Tolworth School is a federation that formally links Tolworth Infant and Nursery School with Tolworth Junior School. Our Nursery provides 52 part-time places for 3-4 year olds; Reception and Years One to Six each have three classes of up to 30 children.
The school is tucked safely behind Tolworth Broadway, away from the noise and traffic of the main road, with plenty of green space available to us for play and learning. We enjoy a close relationship with Tolworth Children's Centre, which shares our site.
This website has been designed to answer as many of your questions as possible, however we welcome enquiries by telephone and email and would be happy to make an appointment for you to visit us in person. We look forward to meeting you soon!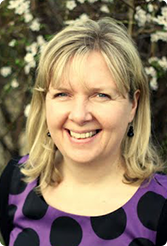 Mrs Rachel Seivright Nye, Headteacher
September 2020
We are currently planning for the Autumn term, which will start on Monday 7th September 2020 for Year 1 – Year 6 children. Parents of Nursery and Reception children have been sent information about their child's start date. Our current plan is for children to attend school every day. We will update you later in the summer with further detail.
Click here for information about classes for next year
Click here for Home Learning and Summer Activities (Infant Classes)
Click here for Home Learning and Summer Activities (Junior Classes)
School Newsletters
Summer Holiday Free School Meal Vouchers
​If you are entitled to the Government free school meal voucher scheme you will be sent an email on 21 July 2020 and 11 August 2020 providing you with £15 per week for each child that is eligible.
If you need further assistance - please email admin@tins.rbksch.org and we will try and help you.
Quick Links
"The Federation has been seamless – it continues to be a well-run, friendly school"