Safeguarding at Tolworth School
Safeguarding is everybody's responsibility
The Federation of Tolworth Schools is committed to safeguarding and promoting the welfare of all children and adults at our school.
We expect all staff and volunteers to share in our commitment to keeping children safe and observe the wide range of safeguarding measures we have in place. All staff and regular volunteers have DBS checks and visitors are signposted to the designated safeguard leads, Rachel Seivright-Nye (Headteacher) and Linda Jackson (Children & Families Co-ordinator) through our safeguarding information and notices displayed around our school.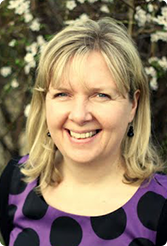 Rachel Seivright Nye, Headteacher
Linda Jackson, Children & Families Co-ordinator
Adults and children are welcome to talk to either of us if they are worried about anything
The Federation of Tolworth Schools Safeguarding Statement
In order to keep our children safe at school, we
ensure that all our staff – through their induction and on-going training - have a clear understanding of their responsibilities towards our children's safeguarding.

make sure that we have a range of clear and up to date policies and procedures in place to ensure the safety and protection of our pupils in all aspects of school life.

ensure that we teach our pupils how to keep themselves healthy and safe – in and out of school including keeping safe on-line.

ensure that we audit our safeguarding practices regularly so we remain vigilant.

carry out rigorous checks during the recruitment process where application forms are carefully scrutinised and any education or employment gaps are queried references and all necessary DBS checks are undertaken as a matter of course and we keep an up to date single central record on all of our employees. The Headteacher and some members of the Governing Body are trained in 'Safer Recruitment'.

have an effective induction process, which includes safeguard training, for our volunteers. Volunteers and visitors are not be left unsupervised with any children at any time unless they are regular volunteers who have completed a DBS check.

have two safeguarding governors, Stephan John and Eliza Walsh, who monitor the rigour and effectiveness of our safeguarding policies and procedures termly.

have safe computer access, with secure filtering and we train children and staff in e-safety.
Tolworth School is part of Operation Encompass a project run jointly between the police and school to support children exposed to domestic abuse incidents. Please click here to see letter to parents.
For more information - https://www.operationencompass.org/
The Domestic Abuse Hub (run by the Safer Kingston Partnership) 020 8547 6046 (Mon to Fri 10am-4pm) offers information and support to anyone experiencing domestic abuse, or talk to one of our Safeguarding Team who can help you in getting the support you need.
Safeguarding policies and associated information
Safeguarding and Child Protection Policy 2023 (awaiting ratification by Governors)
Keeping Children Safe in Education September 2023

What to do if you are worried about a child
As a school community it is our duty to keep children safe. If you have any safeguarding concerns please see one of our Safeguarding Leads, Rachel Seivright Nye (Headteacher) and Linda Jackson (Children & Families Co-ordinator)
Achieving for Children Single Point of Access
To speak to someone about a safeguarding concern anytime or out of school hours or during the holidays then please contact Kingston Single Point of Access (SPA) using the contact details below.
Call 020 8547 5008 from 8am to 6pm, Monday to Friday, or 020 8770 5000 out of hours.
Or call 999 if you think a child or young person is in immediate danger.
Please click here for a Single Point of Access (SPA)
Additional Information
NSPCC information on Female Genital Mutilation NSPCC FGM Information
Advice on what to do if you're worried about someone close who is expressing extreme views

Information on online safety and Online advice for children and parents please click here
The DFE has launched a new campaign for everyday people in the community called TackleChildAbuse and it focuses on three simple ways to spot the signs: Appearance, Behaviour and Communication and what to do if you are worried.
Keeping children safe during community activities, after-school clubs and tuition
Young Carers Support
At Tolworth School we are aware that some of our pupils are young carers. A young carer is someone aged 5-18 who is caring unpaid for a family member or friend who is ill, frail, disabled or has mental health or addiction problems. Tolworth School has successfully gained the Gold Young Carers in School Award which helps us to ensure we are identifying and offering the support that our young carers need.
If you think your child is a young carer and would like any other information or support please contact Linda Jackson, Children and Families Coordinator.
We respect the privacy of our young carers so will only share information about them with the people who need to know, so that they can offer help.
Early Help
Linda Jackson (Children & Families Coordinator) can offer on-going support to families including parenting, providing advice, emotional support; help with attending meetings and signposting to other services.
Caring for children and young people can be challenging. It is important to seek support if needed in providing children with the necessary care and stimulation they need to help them thrive. If we identify that a child or family need any additional support we will assess and signpost to local support agencies, including making referrals to the Early Help Team in Kingston if needed. For further information, please see Kingston & Richmond's Early Help Strategy.
If you need any help or support, just ask to speak to Linda Jackson at the school office or email ljacks8@tjs.rbksch.org